A new nature conservation project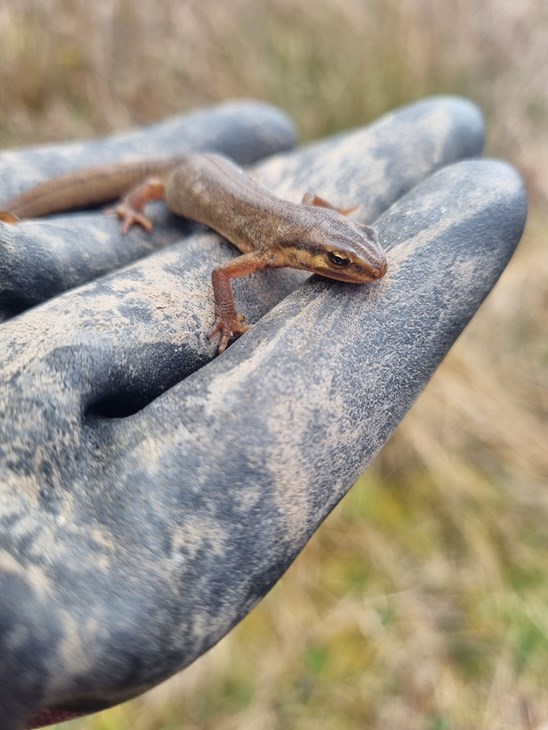 Wild Ground are excited to be launching a new nature conservation project to protect and conserve newt populations in North East Wales.
Newt Networks is funded by the Nature Networks Fund - a Welsh Government grant programme delivered by The National Lottery Heritage Fund.
Wild Ground run and manage a range of nature reserves across North East Wales and this project focuses on the reserves and connecting sites that are designated for their great crested newt population (GCN) and which have special status, Sites of Special Scientific Interest (SSSI) and Special Areas of Conservation (SAC). These sites include Stryt Las, Aberderfyn and Brandie Brook nature reserves in Johnstown, Wrexham; Lane End, and Spon Green in Buckley, Flintshire; Maes y Grug in Alltami, Flintshire and Glascoed in St Asaph, Denbighshire. By working in partnership and involving communities, the project will increase the resilience of the protected sites network in North East Wales.
The team at Wild Ground will involve local communities, schools, and volunteers with the aim of making these habitats more resilient and increasing nature connectivity. A wide range of enjoyable, accessible engagement activities to suit varied interests, abilities, and access needs will be delivered.
Richard Aram, Head of Project Delivery at Wild Ground said, "We are very excited to be delivering this new project and are looking forward to holding fun events such as pond dipping, education sessions and volunteering activity to create more awareness of the environmental threats to newts and their habitats."
"The project will increase the resilience of the protected sites network through education about important habitats, why we need nature, and how everyone can play a part."
To find out more about Newt Networks and how you can get involved please www.wildground.org.uk or call 01978 757524 or find them on social media.