Trefnant Nature Reserve, Ffordd Pen y Maes, Trefnant, Denbighshire, LL16 4YL (By Appointment)
On-street parking on Ffordd Pen y Maes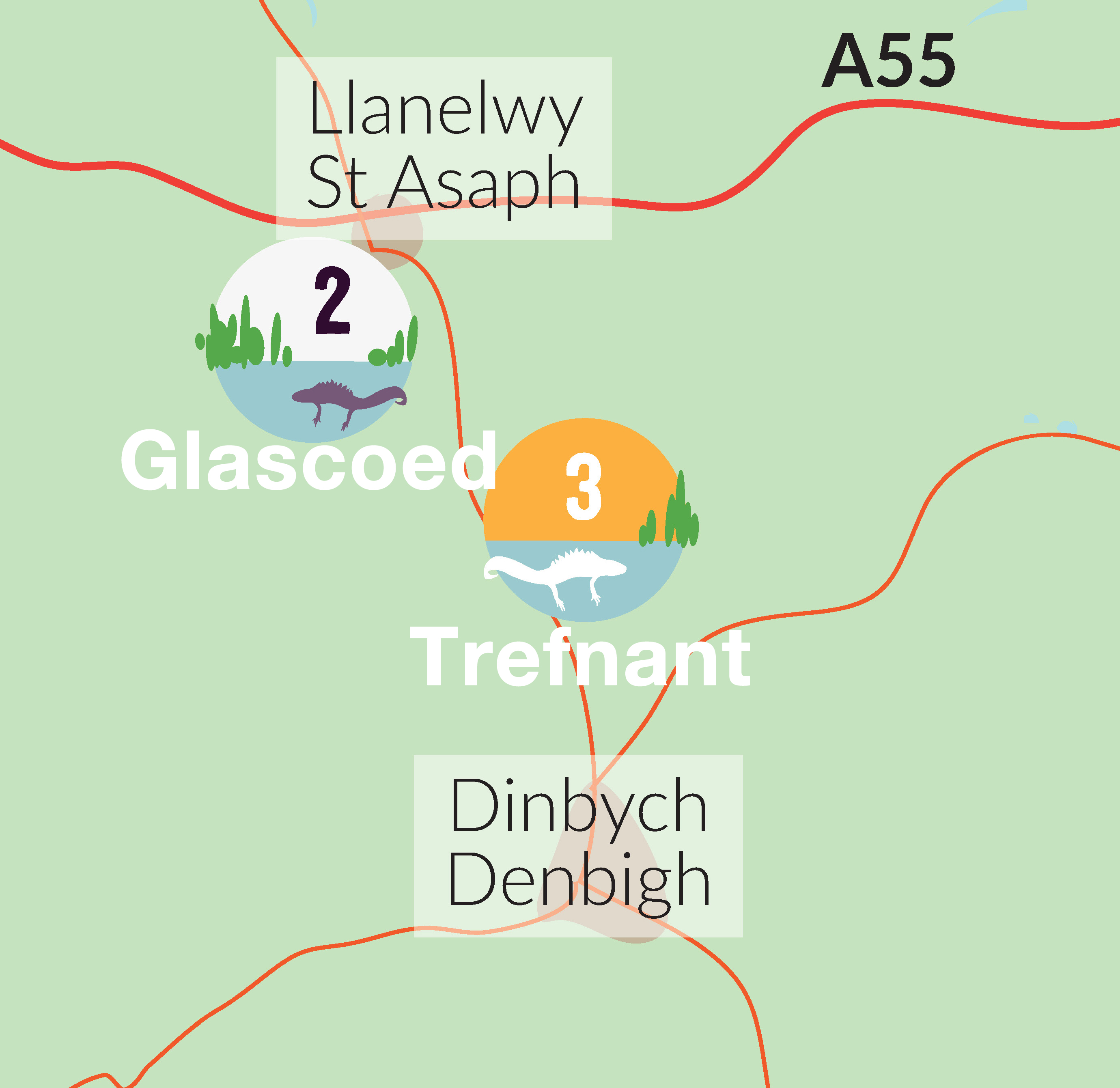 SJ 051 710
4 hectares
No toilet facilities available
By appointment only
Contact 01978 757524 | [email protected]
Access
Trefnant Nature Reserve lies north of Denbigh in Flintshire. There are no managed footpaths through the site. Access is through rough grassland and there are steep inclines on the site. The site entrance and pond access points are gated and locked.
Habitat
Rough grassland, 7 ponds, stream, hedgerows, young secondary oak woodland.
Notable species
Mammals: Badger, Common and Soprano Pipistrelle Bats, Field Vole
Amphibians: Great Crested Newt, Common Toad, Common Frog, Smooth Newt, Palmate Newt
Birds: Barn owl, Willow warbler, Sparrowhawk
Special Features
An old railway line runs along western boundary of the Reserve and a stream along the southern boundary.
Management
The site is grazed to maintain the grassland structure and wildflower assemblages. Wild Ground also conduct pond management, removing invasive species to keep areas of open water and allow more plants to thrive. We monitor the ponds for newts and other amphibians and have also conducted butterfly, dragonfly and reptile surveys on the site.
A site for great crested newts