Glascoed Nature Reserve, Llys Edmund Prys, St Asaph, LL17 0JA (Open Access)
Parking is available at the end of Llys Edmund Prys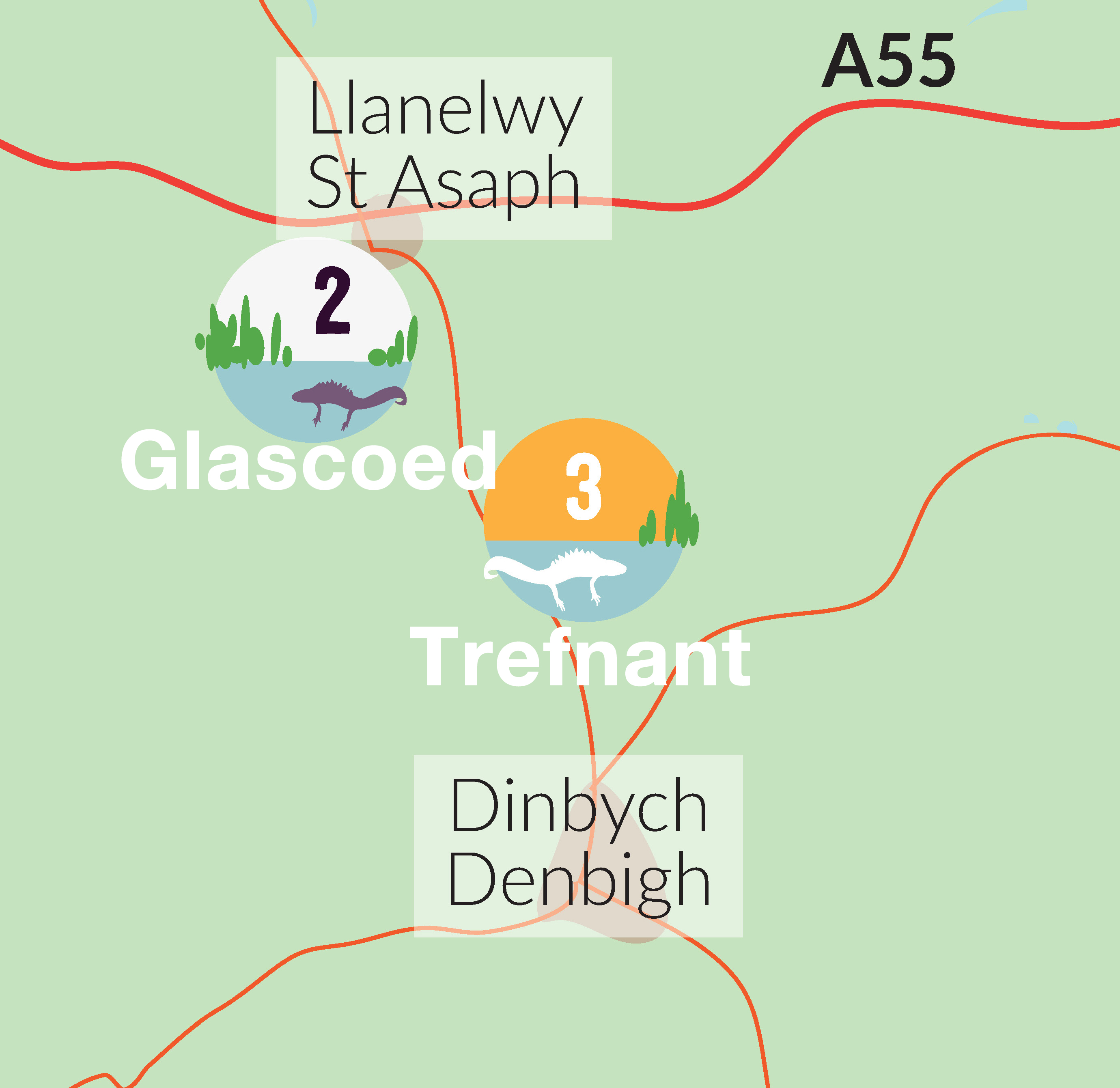 Grid Reference: SJ 013 740
7.86 hectares
No toilet facilities available
The reserve is open access with the entrance located at the end of Llys Edmund Prys.
Contact 01978 757524 | [email protected]
Access
Glascoed is situated west of St. Asaph town, on the west side of St. Asaph business park. The north, east and south side of the reserve have hedge boundaries. The north, west and south side of the reserve have farmers' fields next to them. The boundary to the west side of the reserve is a hedge with a bridle way. There is a gate on the north side of the reserve which allows access onto or out of the reserve.
Habitats
A mosaic of 14 ponds, improved grasslands, ditch and 2 planted woodland compartments, some mature trees in pre-existing hedgerows, especially along the northern boundary.
Noteable species
Birds: redwing, fieldfares, swallow, house martins, meadow pipit, chaffinch, goldfinch, magpie, great tit, bullfinch, barn owl and song thrush.
Mammals: red fox, badger, brown long-eared bat, roe and fallow deer.
Butterflies: meadow brown and gatekeeper
Dragonflies: emperor dragonfly and broad-bodied chaser
Amphibians: great crested newt, smooth and palmate newt, common frog and common toad.
Special Features
The reserve was created in 2000 to help support the Great Crested Newts, displaced by the construction of St Asaph Business Park. There is a viewing hide for wildlife watchers to use and a network of managed paths through the reserve.
Management
Wild Ground own and manage the site for the Great Crested Newts.