Rhydymwyn Nature Reserve , 17 Nant Alyn Road, Rhydymwyn, near Mold, Flintshire, CH7 5HQ (Restricted Access)
Parking on-site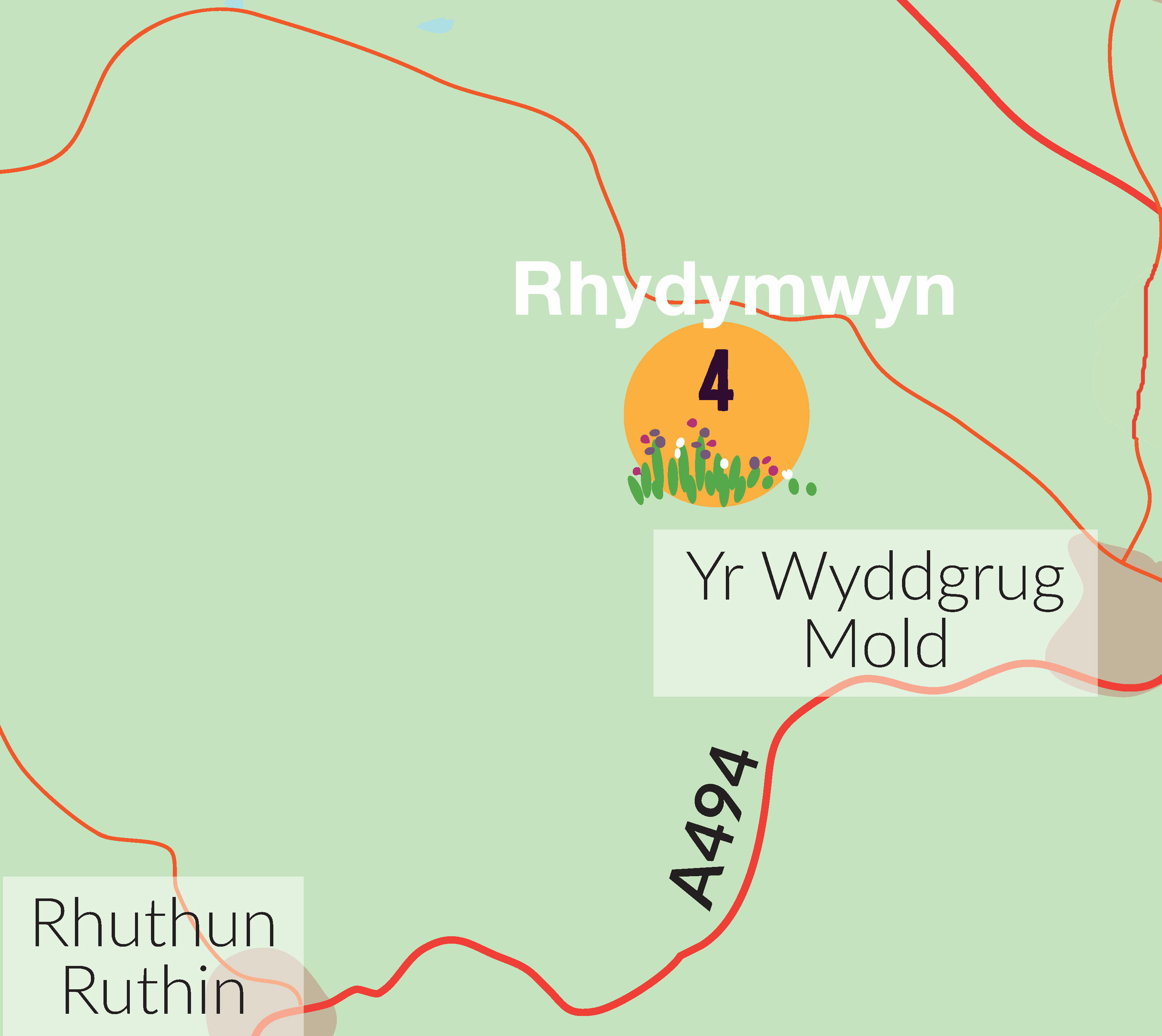 35 hectares
Grid Reference: SJ 204 667
To access the reserve you must be a member of the Friends of Rhydymwyn Valley or the Rhydymwyn Valley History Society
Contact 01978 757524 | [email protected]
Access
Rhydymwyn village lies on the Mold to Denbigh bus route. The reserve is served by many flat, surfaced roadways. There is also an off-track woodland trail, which is undulating with some steeper sections, steps and bridges. Walking boots are recommended.
Habitats
Lowland neutral grassland, scrub mosaic, woodland, hedgerows, wetland, ponds.
Notable species
Amphibians :great crested, smooth and palmate newt,common toad ,common frog ,common lizard, slow-worm , grass snake
Butterflies: ringlet, dingy skipper, purple hairstreak, white letter hairstreak , gatekeeper
Birds: bullfinch, common whitethroat, grasshopper warbler, green woodpecker, kingfisher, spotted flycatcher
Bats: lesser horseshoe, Daubenton's , noctule , brown long-eared
Special Features
A former chemical weapons factory, manufacturing and storing mustard gas between 1940-1958. 2200 people were employed there at production peak c. 1943. Remediation took place in 2003 when lots of war-time buildings were demolished. There remain some Grade II Listed buildings, and a Scheduled Ancient Monument (SAM) area.
Management
The River Alyn runs through the site although this is culverted, so wetlands have been man-made to enhance amphibian populations. Other managed additions include tree planting, erection of nesting boxes and a bird hide with feeders to draw in the shy woodland birds and help them to see the winter through. During the summer months cattle are brought in to manage the grassland to improve wild flower diversity.