Life on our nature reserves has been slowly getting back to normal. Here is the latest updates from our Nature Reserves.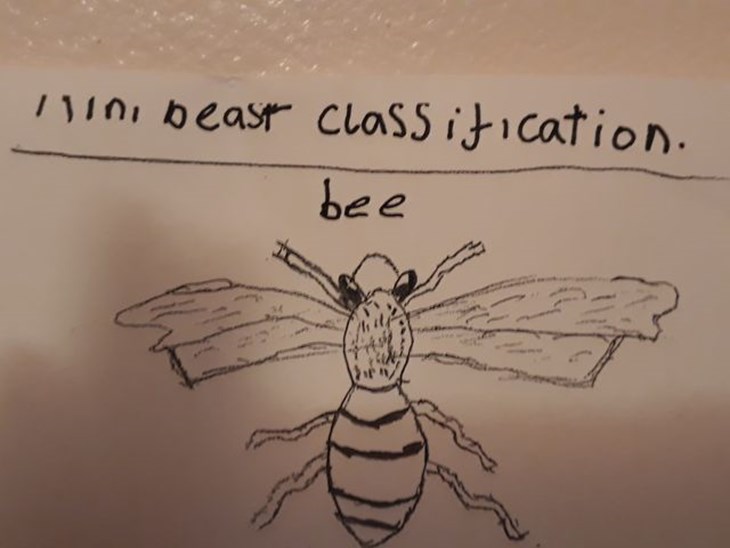 Art Competition at Johnstown
Our Wild About Johnstown competition closed in May after seeking wildlife artwork to decorate a welcome panel for the new Secret Garden area at Stryt Las. Councillor David Bithell chose Cerys Owen's bee picture as the overall winning entry, and all of the excellent entries will be used on the welcome panel, which will now be created over the summer and installed near the new pond.
Half term events
We held a successful family-friendly litter-pick at Stryt Las in Johnstown. The group cleared litter from more than 1km of the pathway, making the site much tidier for local users to enjoy, as well as safer for wildlife.
Glascoed Reserve Update
Although spring can be a quieter time for some conservation work such as pond maintenance and tree work, we have been able to catch up on tasks such as fencing, repairing our boardwalk, ensuring footpaths are clear and visible and begin to carry out butterfly and dragonfly surveys at Glascoed. We are looking forward to installing new interpretation panels at Glascoed, which will include information about the reserve and a map of the site.
We will also be installing two new kissing gates on the reserve, replacing one which is now rather wobbly, and installing another which will make access to the site easier, particularly when we have cows grazing in the autumn.
Species we have seen recently on the reserve are fallow deer, fox, whitethroat, greenfinch, blackcap, broad bodied chaser, frog, toad, smooth newt, palmate newt and great crested newt.
Lane End Reserve - Pond dipping at Lane End
We were delighted to welcome local residents back to Lane End to carry out some pond dipping over half term. This was the first event we've had on the reserve (apart from our weekly volunteering team) for 18 months. Pond dipping is such a fun activity finding out what lives under the surface of the water!
Highlights of our finds included dragonfly larvae, damselfly larvae, water stick insects, water boatmen, backswimmers, water scorpion and of course smooth newts. Although we kept numbers lower to maintain social distancing and allow for disinfecting equipment, we were still able to see 37 children and 14 adults, over the whole day. We also wanted to say a huge thank you and welcome back to our events volunteer Noreen, who we have missed so much!