Join our advanced Great Crested Newt Course
Where

Lane End Nature Reserve, Buckley, Flintshire, North Wales

When

Book

For a booking form for either course please email Mair Westwood at [email protected] or phone 01978 269568. PLEASE NOTE: Your booking will not be confirmed until payment has been received.
Book Now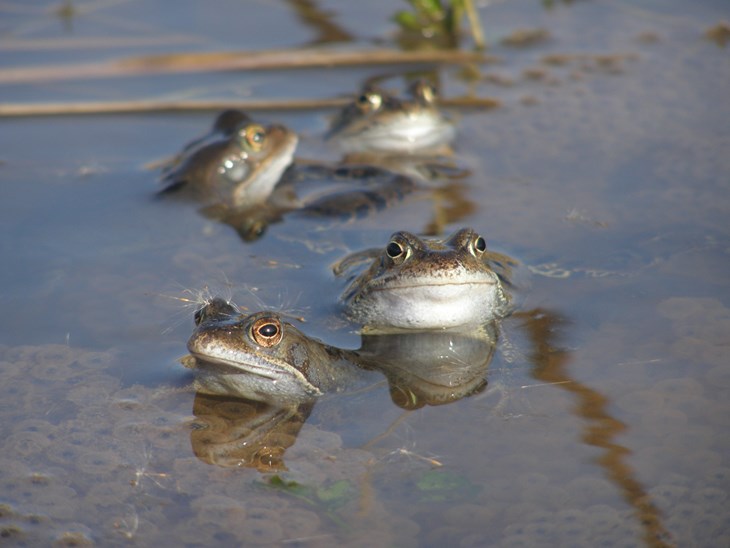 This course is run over two days, and is designed to give you the foundation to work towards obtaining your GCN survey licence. Prior knowledge of newt ID is recommended. Course content will cover topics including conservation, best practice, legislation, identification and survey techniques as well as the opportunity for practical application of learnt techniques at Lane End Nature Reserve, Buckley. Lane End is a premiere GCN SSSI/SAC in Wales, and supported a peak count of over 1,000 GCN in 2018.
The course will run from 11:00 to 23:15 on Saturday 6 April 2019, and 08:30 to 15:30 on Sunday 7 April 2019.
Participants will need to bring small torches/head torches with them, and wellies (which will need to have been cleaned of all mud and debris for biosecurity reasons). High powered torches will be provided for the survey (if you have your own 1 million candle-power torch e.g. CB2, please bring it along).
Refreshments will be provided; however please bring lunch/drinks and wear warm clothing. On Saturday evening, we will be having a meal at a local eatery for those who wish to attend. Please note participants will need to pay for this separately on the night, but we will need to know in advance how many will be having a meal so that we can place a booking. Menu choices will be sent out prior to the course.
Start: Saturday 6 April 2019, 11:00 to 23:15
End: Sunday 7 April 2019, 08:30 to 15:30
Course Venue: Lane End Nature Reserve, Buckley, Flintshire, North Wales
Cost: Full price: £180 + VAT.
Concessions*: £90 + VAT
*Concessionary rates are provided for students, unemployed, Wild Ground subscribers (active subscription for 4+ months), and Wild Ground volunteers (attended a minimum of 4 sessions in 2018-19 prior to signing up).