Meet the volunteer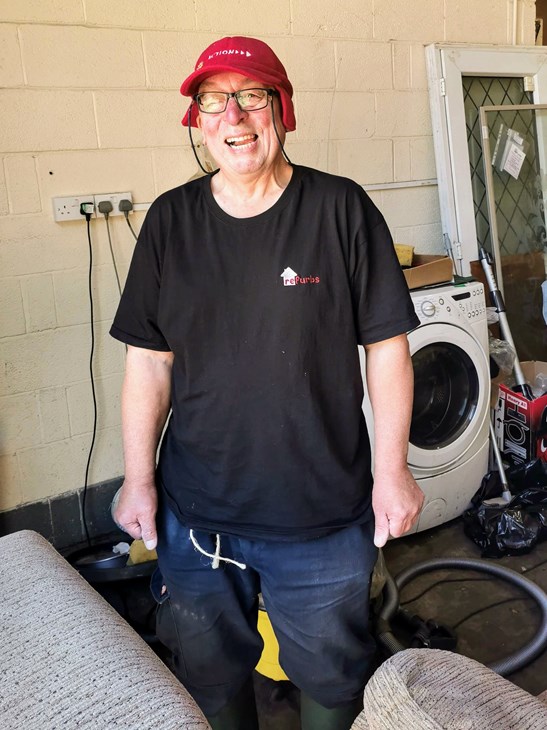 This week is National Volunteers Week and so we thought we would take the opportunity to begin showcasing some of our volunteers. Time is the most precious commodity that anyone can give and so we are always grateful when someone decides to volunteer with us at Refurbs. Without our volunteers, it would be very difficult to do the work we do and we hope that these stories will help you understand what volunteers do and how it has benefited them.
Name :
Albert Wineyard
Why did you decide to volunteer?
I was recommended to do this by a member of the job club, they thought it would be good for me to be out of the house and doing something.
What do you do at Refurbs?
I help around the shop by doing some cleaning and polishing, this makes sure the furniture looks good when customers come in to look at it. I sweep the floors so the showroom looks nice as we want it to look good for our visitors. I also do some cleaning of the furniture such as the sofas and chairs, I use the Karcher cleaner we have to get the items looking and smelling fresh and clean ready for when they are bought and go into someone's home.
What is the most enjoyable part of volunteering at Refurbs?
Having so many people to talk to, we have lots of different departments and multiple people in each one and so it is nice to be able to talk with these people every day, I volunteer 5 mornings per week and so I get the chance to see and talk to lots of people and meet new volunteers and visitors also.
How long have you been a volunteer at Refurbs?
I started in September 2016.
Would you recommend volunteering to others?
Definitely, I did just that yesterday to another member of the job club I go to.