Groundwork North Wales are set to open a brand new Caffi Cyfle site in Wrexham city centre, based at the Wellbeing Hub on Chester Street.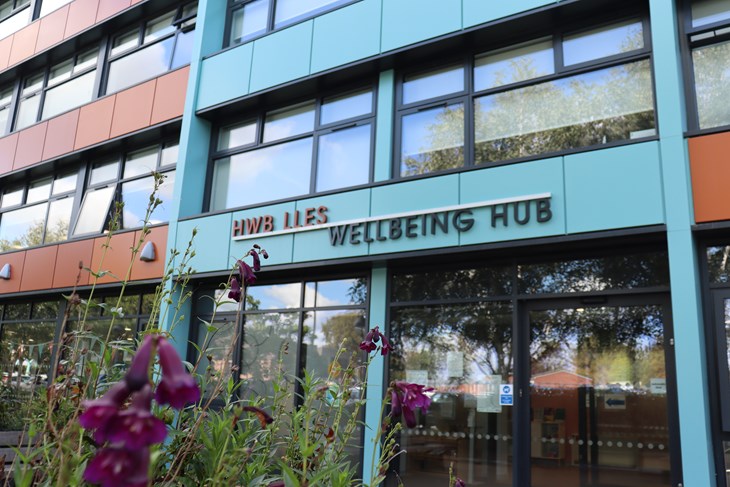 Caffi Cyfle's new site in Wrexham city centre will be based on Chester Street at the new Wellbeing Hub, which was created by a partnership of Wrexham County Borough Council, AVOW (Association of Voluntary Organisations in Wrexham) and Betsi Cadwaladr University Health Board (BCUHB).
This new site will cater to both staff and visitors to the Wellbeing Hub, as well as general visitors to Wrexham city centre.
The Wellbeing Hub provides community, health, social care and third sector activities and services in a safe environment. Its aim is to improve access to information, advice and support and deliver preventative and alternative solutions to care and support.
"We are delighted to be able to announce, on behalf of the partnership between the Wrexham Council, Betsi Cadwaladr University Health Board (BCUHB) and The Association of Voluntary Organisations Wrexham (AVOW) that Groundwork North Wales were the successful applicant to operate the Café to be known as 'Caffi Cyfle'(Cafe of Opportunity) within the Wellbeing Hub.
"The Café will open officially on Monday 25th September 2023 at 9am and will provide hot and cold food including healthy eating options aswell as a variety of hot and cold drinks in an all-inclusive, safe environment that we hope will become a popular addition to the Wellbeing Hub and its users across the community." Alwyn Jones Chief Officer Social Care, Wrexham Council.
Caffi Cyfle managed by Groundwork North Wales first opened its doors at Alyn Waters Country Park in April 2019, with a second site opening on Buckley high street in June 2021.
The new Caffi Cyfle site will offer locally sourced produce to the people of Wrexham, including barista coffee, breakfast, brunch and lunch options that can be eaten in or taken away.
Karen Balmer, Groundwork North Wales' Chief Executive Officer, said "We're excited to expand our cafe sites in Wrexham's vibrant community and look forward to welcoming newcomers to our new venue at this thriving community hub".
Caffi Cyfle at the Wellbeing Hub will be open from Monday 25th September, Monday – Thursday 9 am – 4 pm and Fridays 9 am – 2pm.