Fun Filled Fabulous Family Activities at Minera Lead Mines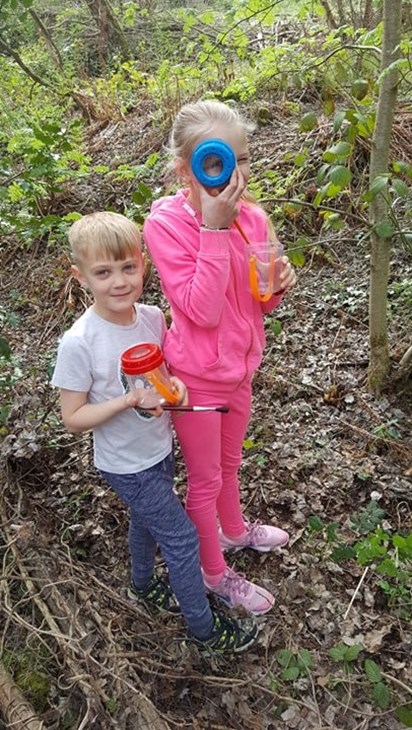 Minera Lead Mines has been successfully running fantastic school holiday activity sessions since the site was granted a new lease of life through National Lottery Funding in 2018. Supported through the Heritage Lottery Fund (HLF) Groundwork North Wales is working in partnership with Wrexham County Borough Council. The funding has also allowed Groundwork North Wales to reopen the visitors centre giving visitors a fascinating glimpse into the industrial past of the beautiful Clywedog Valley.
These fun filled fabulous family activity sessions where launched again in 2019 and will continue this May Half term. With drop in session of Clay Creations on Tuesday 28th May 1.30pm -3.30pm and Natures Treasure Trail on Thursday 30th May 1.30pm-3.30pm (£2.00 per child). The visitors centre will be open on these days and is currently open every weekend from 11am until 4pm, with accessible toilets, refreshments available and the site is dog friendly, with free car parking. More information can be found on the Visit Minera Facebook page.
Richard Aram, Project Manager at Minera Visitor Centre for Groundwork North Wales is enthusiastic about the activity sessions and the ongoing access to the visitor centre
"We are enthused with the uptake of the previous activity sessions and would encourage everyone to pop along to the Visitor Centre at Minera Lead Mines when it is open, to enjoy the beautiful scenery and soak up the heritage here at Minera Lead Mines. As well as the local community of Minera we want the wider Wrexham community and further afield to take advantage of this fantastic attraction on your doorstep".
The activity sessions and the opening of the visitor's centre provide an opportunity for people to have a say in how they would like to see the site developed in the future. It is Groundwork North Wales aspiration to find a sustainable way to manage the Minera Lead Mines Visitor Centre so as to provide access all year round. This will enable people to not only appreciate the industrial past of the area, but, through engagement with the site as a visitor or volunteer, develop new skills or find a new interest in our heritage.
To keep up to date with all the activities happening at Minera Lead Mines check out the Facebook Page
To find out about the other projects Groundwork North Wales is involved with contact 01978 757524 or email [email protected]