Funding is now available from the Tesco Community Grant scheme if you are a North Wales based not-for-profit organisations, community group or registered charity.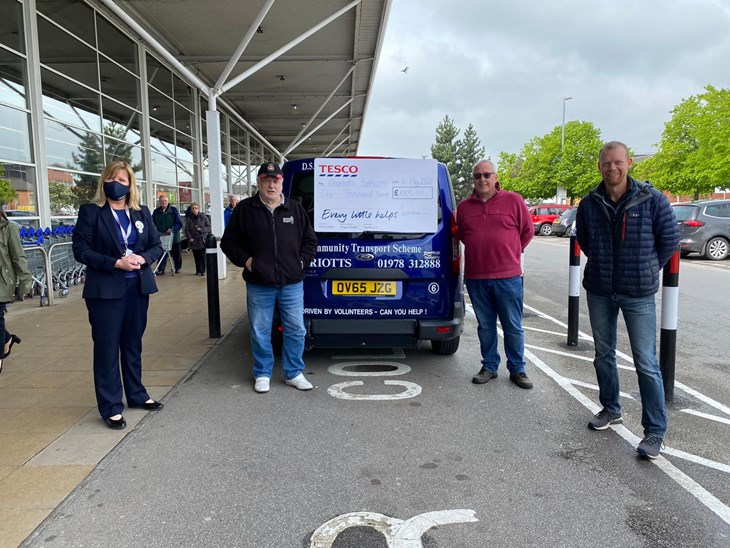 The Tesco Community Grants scheme is now open for applications from not-for-profit organisations, community group or registered charities in North Wales with priority given to projects that provide food and support to young people.
Examples of eligible applications with a focus on food security, children and young people could be:
A local school needing support to buy food for a children's breakfast club,
A voluntary organisation working with families to run a food bank,
A charity supporting young people with specialist advice to manage mental health,
A brownie or scout group needing new camping equipment,
Kitchen equipment for a youth project to set up a holiday club,
Supporting a community centre wanting to put on a Christmas lunch or Meals on Wheels service,
A healthy eating project that supports families to cook healthy meals on a budget,
A local friend of a park group wanting to develop a new toddler area.
Groundwork North Wales works as an enabler for the Tesco Community Grants programme across North Wales and is looking for applications from North Wales based not-for-profit organisations, community group or registered charities.
If you are a Tesco customer or colleague, you can also nominate a cause that you'd like to see supported and we'll contact them to encourage them to apply.
Geraint Hughes is the Tesco Grant Enabler Officer at Groundwork North Wales and would love to hear from you.
"We would love to hear from any local registered charities and not-for-profit organisations who would be interested in applying for a Tesco Community Grant. We are here to help throughout the process so please get in touch as the grants are a great opportunity for funding".
Tesco Community Grants have funded thousands of local projects across the country. Since 2016 the scheme has supported over 40,000 community groups with more than £90 million in grants. The scheme aims to make a positive difference – because where our communities thrive, our business and our colleagues thrive too.
Tesco Community Grants will select 3 projects / good causes from the applications that need a little extra help in your local area and when a customer is given a blue token, in any Tesco store at checkout, they can vote for their favourite of the selected three project / good causes to receive a grant by putting the blue token in the Tesco Community Grants box.
You can contact Groundwork North Wales for more information and an informal discussion on 01978 757 524 or email [email protected] and [email protected]
Pictures local community transport scheme Chariotts who have previously recieved funding from Tesco