Groundwork North Wales have been selected as a finalist in the NatWest SE100, CLIMATE award category.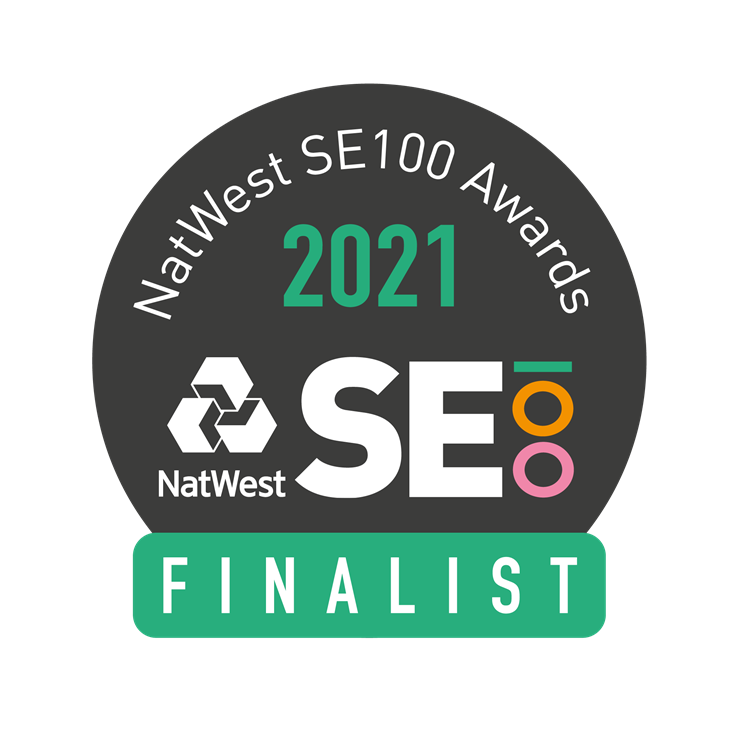 The NatWest SE100 Index was devised in 2010 by Pioneers Post and NatWest to recognise and reward the leading 100 social enterprises across the UK each year. This year there are six different award categories within the SE100 Index (Social Enterprise Top 100) & Social Business Awards.
Climate Champion
Growth Champion
Impact Management Champion
Resilience Award
Leader of the Year
Social Investment Award
The 'Climate Champion' award is new for 2021 recognising a social enterprise that is leading by example and inspiring others to work against climate change and towards a greener, more resilient future. It comes in the same year as the UK will host the 26th UN Climate Change Conference of the Parties (COP26) in Glasgow.
Commenting on being selected as a finalist Karen Balmer, CEO for Groundwork North Wales said, "It is fantastic that we have been recognised as an organisation nationally for our contribution to engaging and inspiring communities and individuals to think more about their contribution to climate change".
Further announcements on the other award categories in the NatWest SE100 will take place other the next few weeks. With the SE100 Top 100 will being announced on Friday, 9th July and this year's SE100 Champions will be announced on Friday, 16th July.